Purchase Your Official E Vignet For Hungary Online
Passenger cars ≤ 3.5t and ≤ 7 seats
D1 Passenger cars (10 days)

The digital vignette is valid for 10 days from your chosen start date

€21.95

Most popular

D1 Passenger cars (1 Month)

The digital vignette is valid for 1 month from your chosen start date.

€31.95

Most popular

D1 Passenger cars (1 Year)

The digital vignette is valid for 1 year from your chosen start date.

€159.95

Most popular
Goods vehicles ≤ 3.5t & Passenger cars > 7 and ≤ 9 seats & all mobile homes
D2 Vignette (10 Days)

The digital vignette is valid for 10 days from your chosen start date

€31.95

Most popular

D2 vignette (1 Month)

The digital vignette is valid for 1 month from your chosen start date

€49.95

Most popular

D2 Vignette (1 Year)

The digital vignette is valid for 1 year from your chosen start date.

€221.95

Most popular
Motorcycle
D1M Motorcycle (10 days)

This e-vignette is valid for 10 days from the validity start date.

€14.95

Most popular

D1M Motorcycle (1 Month)

The digital vignette is valid for 1 month from your chosen start date.

€19.95

Most popular
Trailers for categories D2 and B2
Trailers (10 Days)

€21.95

Most popular

Trailers (1 Month)

€31.95

Most popular

Trailers (1 Year)

€149.95

Most popular
B2 Buses ≥ 10 seats
B2 Buses (10 Days)

This e-vignette is valid for 10 days from the validity start date.

€59.95

Most popular

B2 Buses (1 Month)

The digital vignette is valid for 1 month from your chosen start date

€79.95

Most popular

B2 Buses (1 Year)

The digital vignette is valid for 1 year from your chosen start date.

€695.95

Most popular

Why Should Your Buy Your Hungary Vignette On This Site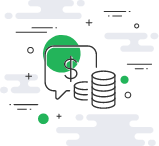 Fast, Easy Purchase
No registration required
You can buy your Digital Vignette
within one minute and pay
by credit- or debit card as well
as PayPal.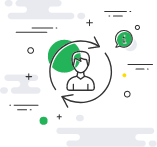 Up-to-date
information
Here you'll find the most recent information and tips as well as answers to frequently asked questions. We make choosing the most suitable vignette Hungary for you really easy.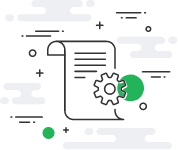 Vignette Purchase
History
If you register with us, you can view your Vignette purchase history and invoices within your profile for easy, fast referencing and accounting.
Buy an e-vignette for Hungary online | Official motorway toll
If you want to drive a motor vehicle in Hungary, then, in most cases, you will need a vignette for Hungary. This is because many motorways, expressways, and certain stretches of the country's national main roads are subject to tolls. Almost all vehicles are affected, including cars, motorcycles and motor homes, as well as trailers. That's why it's important to find out all the details in advance so that there are no misunderstandings. In this article, we will explain everything you need to know about the motorway vignette in Hungary, which vehicle categories are affected, and how you can quickly and easily buy a vignette for Hungary online.
Order a vignette for Hungary - The Hungarian e-vignette is only available digitally
The Hungarian toll system has been extensively modernised in recent years, and registration and verification are now completely digital. Therefore, the motorway toll tickets in Hungary are also called e-vignette or e-matrica. The new system allows you to buy a motorway vignette quickly and safely online, and it can even be used on the same day.
Proof on paper is no longer required, so you don't have to wait for printouts either. In addition, you don't have the hassle of sticking the vignette on your windshield or scratching it off, because the toll operator records and stores all the necessary data centrally. Checks are mostly carried out automatically via cameras on toll roads, but there are also isolated inspections via mobile units.
Roads in Hungary that are subject to tolls and require a vignette
There are many toll roads in Hungary. So, in most cases, it makes a lot of sense to purchase a Hungarian vignette online early. Motorways, expressways and some stretches of the main national roads are subject to tolls—essentially, all roads on which you travel at a higher speed. So, if you're travelling from abroad, it's practically impossible to drive swiftly through the country without a vignette.
We've also created a handy overview of all the toll roads in Hungary with a map. It shows which roads are toll roads and which are not. Thus, there should be no confusion or misunderstanding. Be sure to only drive on these roads if you have a valid vignette.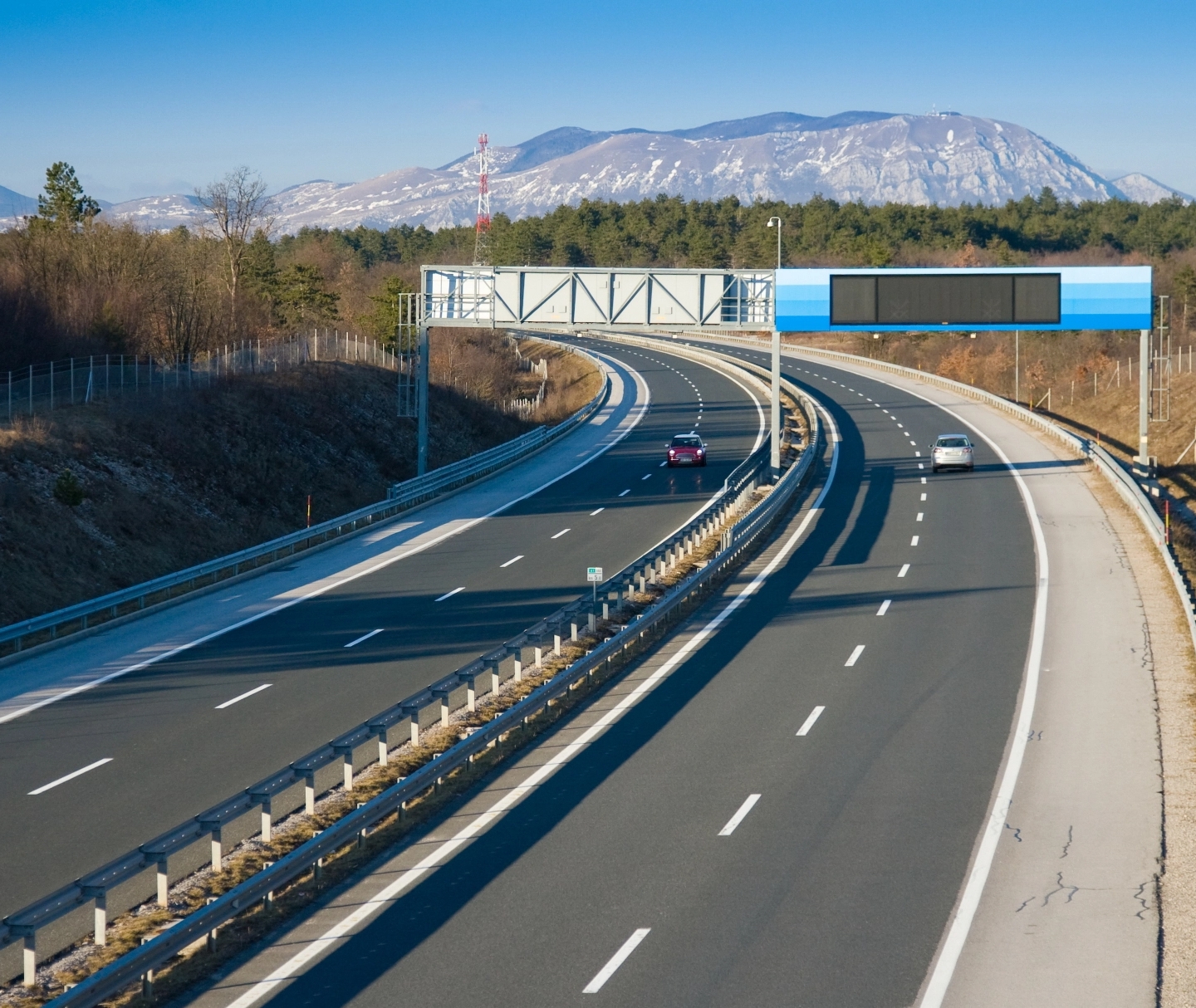 Buy a vignette for Hungary - fee categories

The fees are based on different categories, which means they vary depending on the vehicle you are driving. The information stated on your vehicle registration document is decisive and determines which vehicle category applies. This includes the number of seats, the permissible gross vehicle weight, and the type of vehicle. These criteria are used to distinguish categories D1, D2, B2 and U:

• D1: motorcycles and passenger cars up to 3.5 tons, including trailers
• D2: motor vehicles with more than 7 seats and motor homes up to 3.5 tons
• B2: buses
• U: trailers on vehicles belonging to categories D2 and B2

On our page on vehicle categories for the Hungarian vignette, you will find further information on this topic. Always make sure to specify the correct vehicle data so that you buy the appropriate vignette for Hungary. Otherwise, problems may arise during an inspection, and you may have to face additional payments or fines.
Hungarian vignette - price when purchasing online
If you buy a Hungarian vignette, the price depends on the vehicle category, as well as the duration covered. Generally, the bigger the vehicle, the more it costs. In addition, you will have to pay more for a longer validity period. The weekly vignette is particularly popular for short trips, but monthly and yearly vignettes are also available for purchase.
We also offer comprehensive information on the costs of the vignette in Hungary. To estimate the cost of your vignette, first, find out which category your vehicle belongs to. Then, simply choose the desired duration for the validity of the vignette before you complete the purchase.
Prices
Vehicle Categorie
Validity Periode
Vignette Price
Service Fee
Total
D1M
10 Days
6.875€
8.08€
14.95€
1 Month
11.125€
8.83€
19.95€
D1
10 Days
13.75€
8.20€
21.95€
1 Month
22.25€
9.70€
31.95€
1 Year
122.975€
36.98€
159.95€
D2
10 Days
20.00€
11.95€
31.95€
1 Month
31.50€
18.45€
49.95€
1 Year
174.575€
47.83€
221.95€
U
10 Days
13.75€
8.20€
21.95€
1 Month
22.25€
9.70€
31.95€
1 Year
122.975€
26.98€
149.95€
B2
10 Days
44.325€
15.63€
59.95€
1 Month
62.875€
17.08€
79.95€
1 Year
572.125€
123.83€
695.95€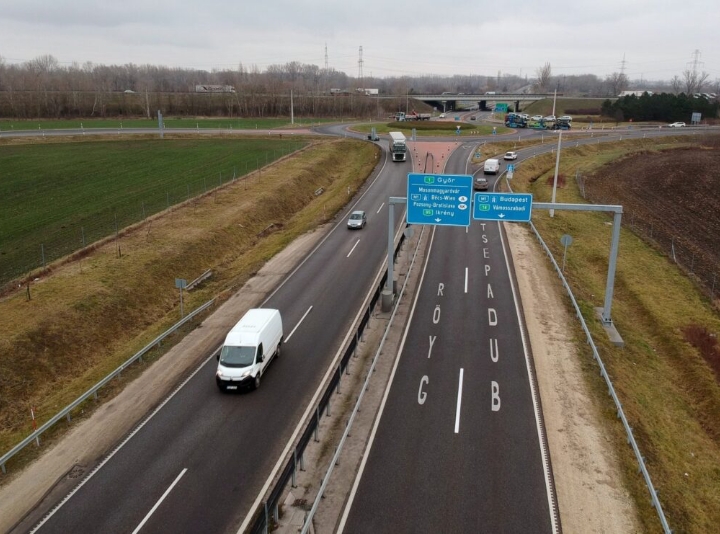 Driving toll-free through Hungary without an e-vignette
Of course, there are many roads and road sections that are not subject to tolls and can be used without a toll ticket. So, if you would like to drive toll-free through Hungary, you will need to plan your trip well in advance. Otherwise, you could easily end up on a toll motorway without a valid motorway vignette.
There are even toll-free motorways in Hungary, although the number is relatively low in direct comparison. If you mainly stick to rural roads, you can drive through Hungary without paying any tolls. However, longer routes will result in a much longer driving time. In this case, registering for a motorway vignette is usually the better choice, even if it involves additional costs.
Frequently Asked Questions